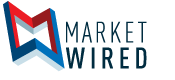 Metrospaces Announces 2017 3rd Quarter Revenue of $1,799,126 for Etelix
/EINPresswire.com/ -- NEW YORK, NY--(Marketwired - Oct 20, 2017) - Metrospaces, Inc. (OTC PINK: MSPC) announces that Etelix continues its record growth of 100% year-over-year for 3rd quarter 2017 to $1,799,126.
Mr. Silva stated: "Our Etelix acquisition continues to prove to be a tremendous success, with continued growth of approximately 100% over 2016. 3rd quarter revenue is slightly lower than 2nd quarter, motivated basically by seasonality effect, as summer and in particular September tend to be months with less business activity in Europe, which is where the bulk of our revenue is generated. However, we continue to consolidate our commercial relationship with our carrier/clients. Our business with such world-class carriers as Spain Telefonica, Portugal Telecom, Ultramobile and others, continues to grow at approximately 100%. We also added an additional 4 world-class carriers that should start adding to net revenue in the 4th quarter of this year. We are looking to close year-end revenue at approximately $8M. Needless to say, we are extremely pleased. The company is EBITDA positive and should reach approximately $300,000 for 2017, a growth of over 100% from 2016. With current overhead, equipment and staff Etelix can grow revenue by an additional 50% from current levels, thus being able to dramatically increase EBITDA and net income with every dollar of new revenue obtained."
About Etelix.com USA, LLC
Etelix.com USA (http://www.etelix.com/) is a Miami-based, FCC-licensed voice, SMS and data/hosting operator. The company's main products and services are international voice wholesale, data and hosting services as well as residential and commercial triple-play provider. The company was founded in 2007 and has been profitable since inception.
About Metrospaces
Metrospaces www.metrospaces.net is a publicly traded real estate investment and Development Company which acquires land, designs, builds, and develops then resells condominiums and Luxury High-End Hotels, principally in urban areas of Latin America. The company's current projects are located in Buenos Aires, Argentina and Miami, USA. It is operated by an elite group of real estate and investment professionals and entrepreneurs located in New York City, Miami and Buenos Aires. Company shareholders have extensive careers in real estate and business financing worldwide, and have funded projects both in the America's and across Europe valued in excess of US $550Million.
Metrospaces' majority shareholders have partnered with Investors on Elite properties including The London BLVGARI 5 Star Hotel, and is currently involved in negotiations for the development of several Elite luxury properties in South America.
Among Metrospaces partners are Architects, Real Estate Developers, Agents and Attorneys of the highest standing, with extensive experience in the global property market.
Metrospaces was originally founded by company President Oscar Brito.
Relevant Links:
http://metrospaces.net/
Safe Harbor Statement:
Statements in this news release may be "forward-looking statements". Forward-looking statements include, but are not limited to, statements that express our intentions, beliefs, expectations, strategies, predictions or any other statements relating to our future activities or other future events or conditions. These statements are based on current expectations, estimates and projections about our business based, in part, on assumptions made by management. These statements are not guarantees of future performance and involve risks, uncertainties and assumptions that are difficult to predict. Therefore, actual outcomes and results may, and are likely to, differ materially from what is expressed or forecasted in forward-looking statements due to numerous factors. Any forward-looking statements speak only as of the date of this news release and Metrospaces Inc. undertakes no obligation to update any forward-looking statement to reflect events or circumstances after the date of this news release.
Powered by


EIN Presswire does not exercise editorial control over third-party content provided, uploaded, published, or distributed by users of EIN Presswire. We are a distributor, not a publisher, of 3rd party content. Such content may contain the views, opinions, statements, offers, and other material of the respective users, suppliers, participants, or authors.
Submit your press release